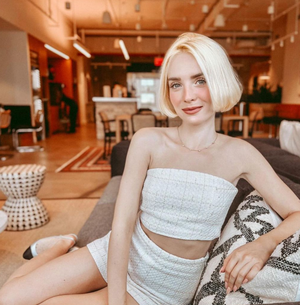 A New Generation of Jewelry Has Arrived
The jewelry world has been overpriced and inaccessible
for far too long. Venus Rising™ brings you a line of fine and demi-fine jewelry at an even finer price. A line that breaks all the rules of luxury jewelry houses to bring you the pieces you have always wanted, and some pieces you never knew existed, but must have. Choose from our range or customize the piece of your dreams.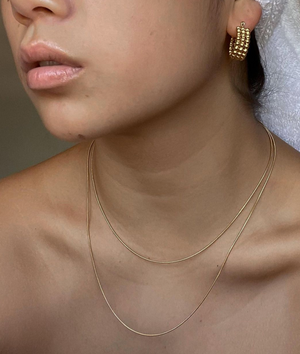 Waterproof, Life-Proof, Must-Have Pieces
---
Exclusive Pieces for Effortless Elegance
Carefully crafted and timeless. Everyday fine jewellery. Asher May collections are limited release pieces for the ultimate in sophisticated cool. Layer and stack to express your individuality.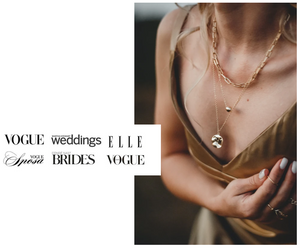 "The idea of a capsule wardrobe is nothing new—the best jeans, sweater, T-shirt, jacket, etc. The same goes for jewelry. There are certain classic and timeless jewelry essentials that every jewelry box should have."
- Vogue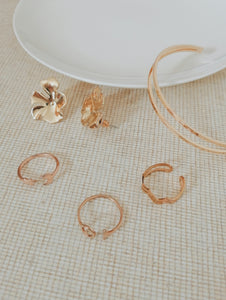 Gold Vermeil
The gold standard. Our everyday luxe gold vermeil is 14K and 18K golden perfection to layer and stack for sophisticated cool.
Shop Now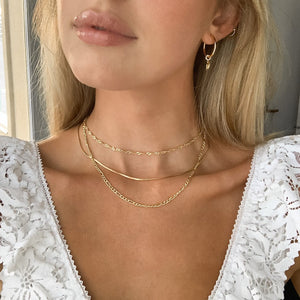 Necklace Stacks
Proportioned to be just right, to wear anywhere and with anything. Necklace stacks that are just as perfect on your next night out as they are as a statement on your best white tee.
Shop Now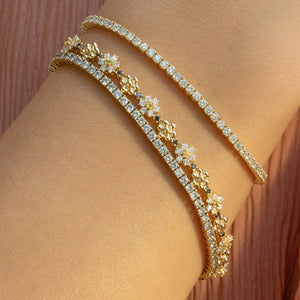 Tennis Bracelets
The forever classic to adorn your wrist with radiant white diamonds or rhinestones.
Shop Now
Diamond Earrings - Coming Soon
The perfect collection to choose your dream sparkling stack from. Pair diamond huggies with studs and hoops for a combo you'll never want to take off.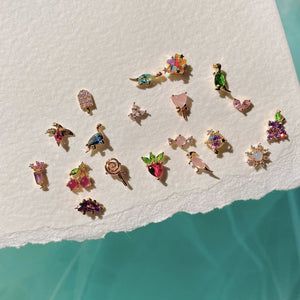 Frivolity Collection - Coming Soon
Frivolity. Noun. A lack of seriousness. Light-heartedness. Shop our collection that is all about playful, light-hearted fun to bring you a feeling of carefree elegance every time you put your Asher May pieces on. Made from hand-selected one-of-a-kind stones and gems in colourful tones, the frivolity collection is made up of perfect little accents (or big and bold) to shimmer, drape, accent and cover your body for all-day-every-day fun.
Diamond Charm Bar - Coming Soon
What's better than a sparkling earring stack? A sparkling diamond earring stack. Enter the Diamond Charm Bar and create the diamond stack of your dreams. Mix and match our diamond charms to express your individuality.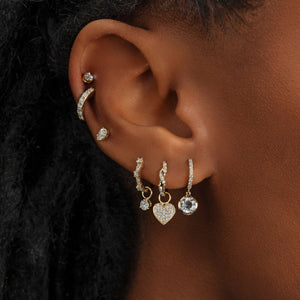 Made to order pieces - Coming Soon
Our premium range of pieces that are made to order just for you.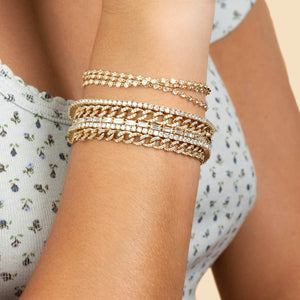 Diamond Stackable Rings - Coming Soon
Get the signature Asher May look by combining a series of our fine jewellery rings with our gold vermeil collection to create your own unique style. From golden minimal perfection to diamond show-stopping stackers, we've got your hands covered.